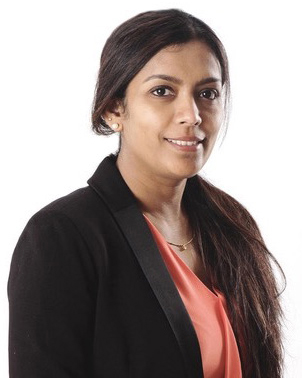 Dr. Suresh's primary goal for patient care involves providing her patients with the most comfortable dental experience, allowing them to express their dental concerns with the confidence that they will be provided the best possible care. Dr. Suresh personally believes in long term patient relationships and looks forward to helping her patients and their families with their dental needs.
Education:
Saveetha University, College of Dentistry, Chennai, India; Doctor of Dental Surgery degree
Yale School of Medicine, New Haven, CT; General Practice Residency
Dental Area of Focus:
General Dentistry
Continuing Education, additional training, or certifications:
Pre-Fellow – Academy of General Dentistry (AGD)
Associate of Applied Science (AAS) in Dental Hygiene- Summa Cum Laude
Notable Achievements, Certifications, Recognitions:
Phi Theta Kappa Honor society
Leadership, Scholarship and Service award from National Society of Collegiate Scholars
Affiliated/Dental-related Associations and Organizations:
American Academy of Cosmetic Dentistry (AACD)
Academy of General Dentistry (AGD)
American Dental Association (ADA)
Virginia Dental Association (VDA)
Northern Virginia Dental Society (NVDS)
Volunteer and Community Involvement
Dr. Suresh volunteers her time to the Mission of Mercy, Give Kids a Smile, and various special needs dental outreach programs through the Northern Virginia Dental Society.
Interests/Hobbies:
Dr. Suresh lives in South Riding, Virginia with her husband Siva and her daughter Sanjana. She loves reading, music, and traveling.