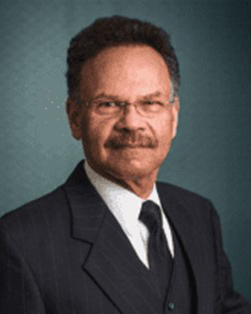 Dr. Frank Portell is a board-certified endodontist with over 30 years of clinical and teaching experience. He enjoys building a positive rapport with each patient by listening to their concerns and clearly communicating treatment options. His superior clinical skills and compassion enable him to provide high-quality, individualized care for each patient.
A graduate of the University of Puerto Rico School of Dentistry in San Juan, PR, Dr. Portell received his certificate in endodontics from the prestigious United States Army Institute of Dental Research, Walter Reed Army Medical Center. He then went on to earn a Master of Science degree in Oral Biology from George Washington University in Washington, DC. Dr. Portell proudly served the United States Army as Assistant Director of the U.S. Army Endodontic Advanced Training Program for 20 years. He currently holds the position of part time Clinical Instructor at the University of Virginia Endodontic Residency Program in Richmond, Virginia.
Throughout his career, he has received numerous awards and recognitions, including being voted "Top Endodontist" by Washingtonian Magazine, Virginia Living Magazine, Northern Virginia Magazine, and Washington Consumer's Checkbook Magazine. Dr. Portell is a diplomate of the American Board of Endodontics, a distinguished member of the American Dental Association, and a Fellow of the American College of Dentists, International College of Dentists, The Pierre Frauchard Academy, Academy of General Dentistry, and The Virginia Dental Association. He is fluent in both English and Spanish
When he is outside of the office, Dr. Portell enjoys running marathons, endurance cycling, and competitive skiing.