Your Smile was Meant to Last a Lifetime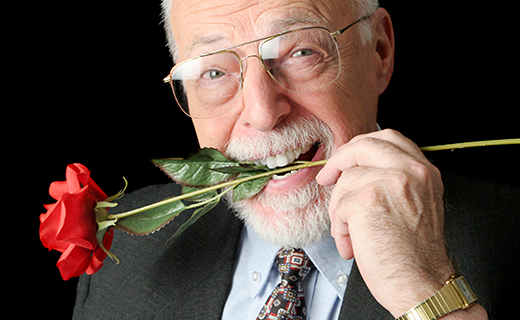 At two years old, you learned to brush your teeth. At 15 years old, you got braces. At 18 years, your braces were removed. At 30, you started missing visits to your family dentistry expert, keeping only one appointment per year. At 76, you are staring at your reflection, and a toothless grin greets you. This may not be your story yet, but it is a growing reality for many Americans. Tooth loss has earned a reputation for being an inevitable part of aging, but, in truth, it is only inevitable among those who fail to maintain proper dental care year after year, even as an older adult. According the Academy of General Dentistry (AGD), your teeth can remain in place for a lifetime if you properly care for your teeth every day of your life and regularly visit an affordable dentist.
Those twice-a-year visits to the family dentistry office are as crucial to your long-term oral health as brushing and flossing, yet as people age, their visits to the dentist begin to decline. Among senior citizens, the gap between dental visits is often extensive. Skipping routine dentist appointments is a key factor destroying oral health among the aging population. The AGD says that part of the problem is attitude; many older adults are no longer in the public eye and feel that dental care isn't an important aspect of their health.
Unfortunately, older adults often suffer complications that require professional dental care, such as medications that cause dry mouth or the use of dentures, which can be a breeding ground for bacteria and debris without proper care. Many seniors need assistance finding an affordable dentist who recognizes their special needs. Their dentist should recognize the need to know and understand what medications older adults are taking that might affect dental care. Special rinses to treat dry mouth and additional education regarding dentures or dental implants can be helpful for aging patients.
Sticky or crunchy foods can cause problems for seniors who have dentures or damaged teeth, so older adults should be mindful of their diet. Sugary and starchy snacks and meals can quickly lead to tooth decay.
Help protect the oral health of the older adults in your life—emphasize daily dental care and assist with routine visits to the family dentistry office.
To get the dental care you deserve from an affordable dentist in Virginia, call Dental One Associates of Virginia today at or make an appointment.
Dental One Associates offers affordable family dentistry and gentle, compassionate dental care in Virginia. With 5 affiliated practices throughout Virginia, our offices are conveniently located with extended hours to meet your needs. At Dental One Associates of Virginia, we provide most dental services, from basic preventative care and general dentistry to specialized procedures and complete dental reconstruction. We accept most dental insurance plans and offer affordable financial solutions for any budget. Patient satisfaction is our top priority and we strive to provide the exceptional, affordable dental care and personal touch that lead to lasting relationships. A smiling patient is our greatest reward and we look forward to keeping those smiles healthy, beautiful, and bright. Discover an affordable dentist who truly cares at Dental One Associates of Virginia.