Posted under:
General
Posted on: March 24, 2022
Uncover the Truth About Root Canal Treatment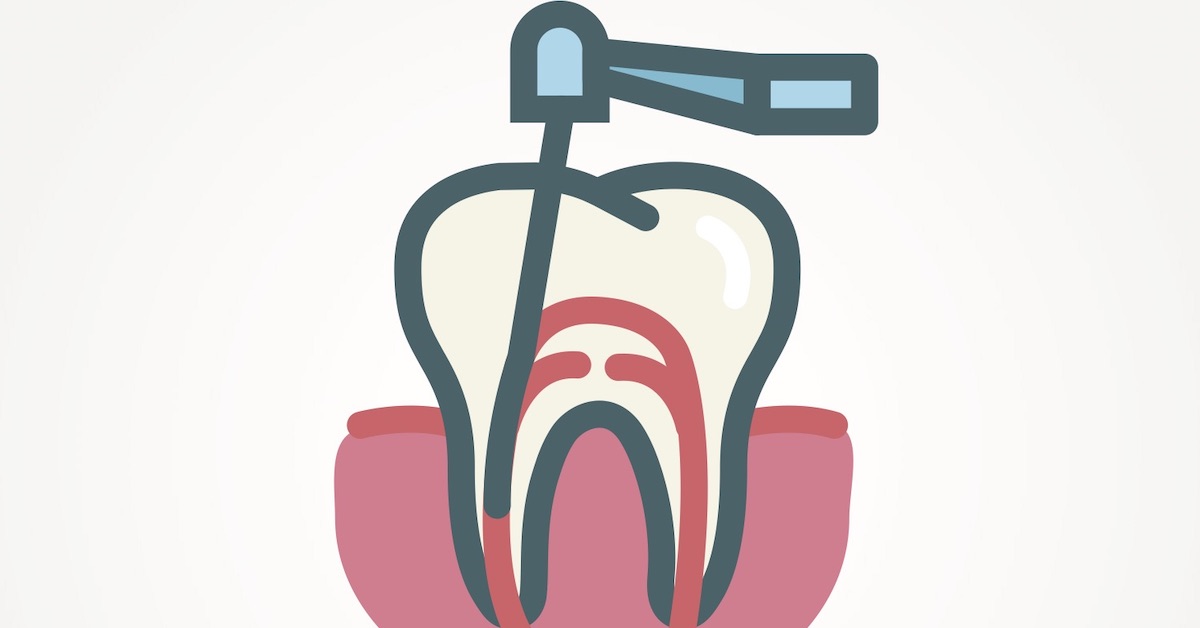 Root canals are very common endodontic procedures that can be performed by most dentists. However, complex cases may be referred to a root canal specialist known as an endodontist. Root canals have the reputation of being very painful, and most people consider them to be a high-stress procedure. But is the reputation justified? What's the truth about root canals? If your dentist has recommended that you have a root canal, the following information may help answer some of your questions and allay your qualms.
What Are the Reasons for a Root Canal?
Root canals are generally recommended when the interior of a tooth, which is called the pulp, becomes infected or damaged. Usually, a root canal is far less painful than the problem that's causing your pain. It may also be the only method for saving the tooth. Advances in pain management have rendered root canals virtually painless, so not only will the procedure be almost painless, but the pain that comes from the damaged root will also be eliminated. If you're experiencing severe pain or discomfort from an infected or abscessed tooth, you may need a root canal, so don't delay in making an appointment with your dentist. Abscessed teeth can be life-threatening and can also damage your major organs, so a root canal is a much better solution to the problem of an abscessed tooth.
What Are the Top Ten Questions About Root Canals?
If your dentist has recommended a root canal, you probably have lots of questions. If not, answers to the following may assuage your anxiety and make you more comfortable with the procedure:
Is there a better way to treat this problem?
How do you know that I'm a good candidate for a root canal?
How much time will the process take from start to finish?
What's involved in the root canal procedure?
Will I have any pain after the procedure, and if so, how much and for how long?
How much will my procedure cost?
Will you bill my insurance company?
What are my options for anesthesia, and which do you recommend?
Should I be aware of any risks?
Will my tooth be as strong after the procedure as it was before it became infected?
We recommend that you contact your insurance provider before your initial appointment to determine your coverage and if you have any exclusions or limitations. If you need financial assistance, we have a variety of payment options that can help but knowing your coverage provisions is very helpful.
What Are the Warning Signs That I Need a Root Canal?
If you have one or more teeth that have any of the following symptoms, you may need a root canal. Let us know when you call to schedule your appointment if you have any of the following:
Discoloration in your gums or teeth
Swollen, red gums accompanied by inflammation or pain
Severe or persistent tooth pain
Persistent sensitivity to temperature changes
Small bump on the gums adjacent to a painful tooth
Soreness in gums or teeth
Severe decay in one or more teeth
If you have one or more of the above symptoms, call us for an appointment without delay. A root canal may be the only way of saving your tooth.
What's the Root Canal Procedure?
There are several steps to getting a root canal. The following may differ slightly depending on your unique needs and circumstances, but you can generally expect the following process:
The first step in the root canal procedure involves detecting the problem. If you have a tooth root that's infected or damaged beyond repair, you need your dentist to diagnose the problem.
If you need a root canal, your dentist will numb the area surrounding the tooth, and then drill a hole in the top so they can access the interior of the tooth.
Once your dentist has access to the interior of the tooth, they'll remove the infected root, then clean and disinfect the area. The canals will be rinsed to ensure there's no residual debris.
Once the canals are cleaned and disinfected, your dentist will fill and pack the canals with a permanent filling, usually gutta-percha.
Once the canals are packed, the temporary opening will be closed with a temporary filling until the permanent crown arrives.
When your permanent crown arrives, you'll return, and your dentist will permanently affix the crown with a powerful cement.
At this point, your root canal will be complete, and within a few days, your tooth will start to function normally but without pain.
What's Acceptable to Do After a Root Canal Treatment and What Should Be Avoided?
As with any dental procedure, there are aftercare instructions that you should follow to heal. Following them according to your dentist's instructions will provide the best and quickest results.
Your face may tingle for a few days, or the tissues may be tender for a few days. However, any discomfort should be alleviated with over-the-counter medication. If it isn't, call your dentist without delay because you may have developed a problem. You shouldn't feel more than mild discomfort, but call your dentist if you do. Your treated tooth may feel a little different than your other teeth until your jaw completely heals and gets accustomed to your new tooth.
The Best Instructions for At-home Care
For the best results, follow your aftercare instructions faithfully, and adhere to the following:
Avoid eating anything until all the numbness in your mouth has dissipated. Otherwise, you can unwittingly damage your tongue or cheek.
Avoid biting or chewing in the area of the root canal until it has completely healed.
Maintain your medication instructions precisely as your dentist prescribes.
Follow your brushing and flossing regimen, but avoid the area around the treated tooth until it's completely healed.
If you experience any adverse reactions, call your dentist without delay. Adverse reactions include an allergic reaction, nausea, pain, swelling, or other symptoms.
You'll Need to Follow Up with Your Dentist
Although your root canal is almost complete, you won't receive the full benefit of the procedure until your permanent crown is installed. So, as soon as your root canal procedure is complete, schedule an appointment with your dentist for the final step of installing your permanent crown.