The Pursuit of Minty Freshness – Treating Bad Breath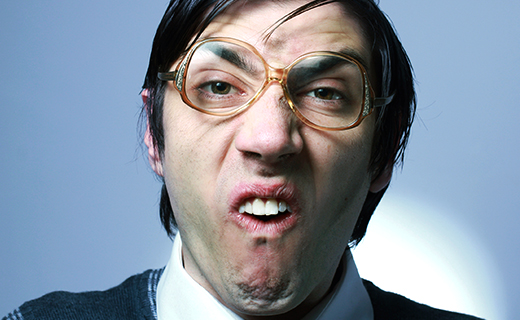 You know that icky, dense feeling after a heavy meal or long slumber—bad breath is lurking in your mouth. You head to the bathroom to brush away the bacteria and rinse your mouth to restore that clean, minty freshness that feels so delightful. For some individuals, however, minty freshness just never seems to happen. The condition is known as halitosis, or chronic bad breath, and it can affect your social life and be an indicator of disease. If you are suffering from bad breath that just won't go away, or you suspect it might be a problem, talk to a family dentistry expert. A skilled, affordable dentist can give you straightforward answers, help you identify the cause of your bad breath, and offer treatment solutions.
Some of the most common causes of bad breath are:
Eating strong foods. It takes 30 hours to digest foods that pass through your digestive system. Pungent foods like onions and garlic, however, are absorbed into the bloodstream, permeate your lungs, and emerge as bad breath. While it's temporary, that odor is stuck on you until your body processes the food, and no breath mint can stop the foul smell.
Using tobacco. If you smoke or chew tobacco, it's time to quit. You won't achieve minty freshness with hundreds of toxic chemicals passing through your mouth. It's no surprise that something so bad for your health is also bad for your breath.
Diseases and infections. If you can't get rid of your bad breath, it may be an indication of an illness or infection elsewhere in your body. Bad breath can be a sign of other diseases and conditions, including chronic sinusitis or bronchitis, respiratory tract infections, diabetes, or liver and kidney problems. It's not a problem that should be ignored. Your dental care professional can help you rule out oral causes and refer you to a physician for further evaluation.
Dry mouth. Certain medications and diseases can cause dry mouth, which occurs when an insufficient amount of saliva is produced. Without enough saliva, your mouth cannot wash away excess particles of food and bacteria, which leads to an unpleasant odor when they accumulate on the teeth.
Adhering to a proper dental care routine will cure most cases of bad breath. Brushing after every meal, flossing every day, and rinsing with mouthwash can reduce odor-causing bacteria. And don't forget to include routine visits to your family dentistry office—even practicing the highest level of at-home dental care requires that you visit an affordable dentist twice a year.
To get the dental care you deserve from an affordable dentist in Virginia, call Dental One Associates of Virginia today at or make an appointment.
Dental One Associates offers affordable family dentistry and gentle, compassionate dental care in Virginia. With 5 affiliated practices throughout Virginia, our offices are conveniently located with extended hours to meet your needs. At Dental One Associates of Virginia, we provide most dental services, from basic preventative care and general dentistry to specialized procedures and complete dental reconstruction. We accept most dental insurance plans and offer affordable financial solutions for any budget. Patient satisfaction is our top priority and we strive to provide the exceptional, affordable dental care and personal touch that lead to lasting relationships. A smiling patient is our greatest reward and we look forward to keeping those smiles healthy, beautiful, and bright. Discover an affordable dentist who truly cares at Dental One Associates of Virginia.