Posted under:
General
Posted on: May 8, 2013
The most famous dentists in popular culture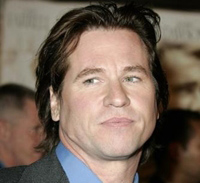 Far too often, dentists in popular culture are depicted as ominous, even to the point of being outright creepy. Of course, the reality of what most of the best dentists are really like couldn't be further from that stereotype.
One story appearing on the site Article Alley takes particular issue with how dentists have appeared in two films from the Disney Corporation. In "Toothless," Kirstie Alley plays a unsympathetic dentist who turns into the tooth fairy, while the dentists in "Finding Nemo," according to the Article Alley piece, were shown to be a mostly disreputable lot.
But that doesn't mean films and television shows always get it wrong. Here, we've compiled some of the more positive dentists that have appeared in the media.
Tim Whatley, D.D.S.
Dental Heroes put together a respectable list of noteworthy imaginary dentists from entertainment. While Tim Whatley – depicted by Bryan Cranston in the Seinfeld episode "the Yada Yada" – had a few character flaws, the sheer hilariousness of the episode surrounding his dentist's office redeems him. By the end, Kramer was accusing Jerry of being an "anti-Dentite" due to his issues with Whatley.
Doc Holliday
Disregarding the historical accuracy – or lack thereof – in the film "Tombstone," Val Kilmer's spin on Doc Holliday delivered as many memorable one-liners as any character in any other cinematic romp through the Wild West. Dental Heroes recalls the scenes when an unhinged ne'er-do-well – Johnny Ringo – came into Holliday's town asking for trouble. Holliday obliges by saying, "I'm your huckleberry."  Upon ending  Ringo's shenanigans with a shoot out, Holliday triumphantly told his nemesis, "You're no daisy."
It always helps if a dentist, like Holliday, can throw some dry humor into his or her practice. We can't think of an a way Holliday's proficiency with firearms could benefit a dentist, but you never know.
Isaac Yankem, D.D.S
While it's true that Yankem was a deranged villain when he first appeared in the WWF in 1995, he didn't stay a bad guy forever. The wrestler who portrayed the Yankem character, Glenn Jacobs, would eventually be given a new persona by the WWF writers – the younger half-brother of the legendary Undertaker, Kane. As Kane, Jacobs has been both an antihero and a bad guy. But in recent months, he's held half of the world tag team titles alongside the technical-wrestling master Daniel Bryan, and the popularity of their good guy tandem known as "Team Hell No!" has been notable.
Kane might not exactly make a gentle dentist, but if he could master dentistry as well as he's mastered the choke slam, we're sure he'd make a much better dentist than his old character, Dr. Yankem