The Details of Dental Emergencies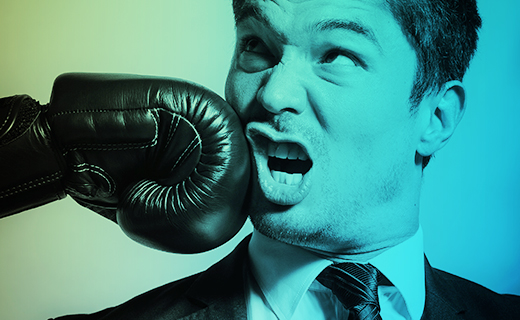 You never know when accidents might happen. Being prepared for the unexpected can help maximize outcomes for your health and the quality of your smile. Whether you suffer from a broken tooth, lost filling, abscess or even tooth pain, contact an emergency dentist right away. Getting to the dentist in short time is very important to safeguarding your dental health. The guide below offers details on handling dental emergencies – from what to do if a wire breaks on your braces to if you lose a tooth completely – you will be prepared to save your smile or the smile of someone you love.
React fast, but carefully. If a tooth gets knocked out, find it and hold it by the crown only. Rinse the tooth with warm water, but do not scrub or remove any remaining tissue on the tooth. Place the tooth in a cup of milk or warm water with a dab of salt. Try to put the tooth back in the socket and hold it in place. If you can get to your dentist within an hour, the tooth may be able to be saved.
For a broken tooth, gather any pieces of the tooth you can find. Then rinse your mouth with warm water and apply a cold compress to reduce swelling.  Visit a dentist in Virginia immediately.
If a tooth or pieces of a tooth get dislodged or lost, gather the missing pieces before heading to an emergency dentist or hospital emergency room. In certain cases, your dentist may be able to restore the tooth.
Broken wires from braces can irritate and cause damage to the surrounding tissue. Cover sharp ends of the broken wire with orthodontic wax or gauze. If a wire gets stuck in your tongue, gum, or cheek, get immediate treatment from your dentist—do not try to remove it yourself.
If you have toothache pain, rinse your mouth with warm water and use dental floss to gently remove anything that may be trapped between your teeth that could be causing the pain. Do not apply aspirin to the tooth or gums. Contact your dentist in Virginia as soon as possible and describe your discomfort.
A badly bitten tongue or lip should be treated by applying pressure with gauze or a cloth to stop bleeding and using a cold compress to reduce swelling. If there's heavy bleeding, visit the emergency room right away.
Broken or fractured jaws should be addressed immediately with a visit to the dentist's office or hospital emergency room. Apply a cold compress en route to reduce swelling.
If you have a dental emergency, don't skip going to the dentist, even when you think you can't afford it.  You can find an affordable dentist in Virginia who will treat your dental emergency and provide a payment option that will meet your financial needs. Failing to get emergency treatment can result in even more costly dental care in the future.
To learn about our family dentistry practice in Virginia, call Dental One Associates of Virginia today at or make an appointment.
Dental One Associates offers affordable family dentistry and gentle, compassionate dental care in Virginia. With 4 affiliated practices throughout Virginia, our offices are conveniently located with extended hours to meet your needs. At Dental One Associates of Virginia, we provide most dental services, from basic preventative care and general dentistry to specialized procedures and complete dental reconstruction. We accept most dental insurance plans and offer affordable financial solutions for any budget. Patient satisfaction is our top priority and we strive to provide the exceptional, affordable dental care and personal touch that lead to lasting relationships. A smiling patient is our greatest reward and we look forward to keeping those smiles healthy, beautiful, and bright. Discover an affordable dentist who truly cares at Dental One Associates of Virginia.