Posted under:
General
Posted on: December 30, 2020
The Benefits of Proper Teeth Brushing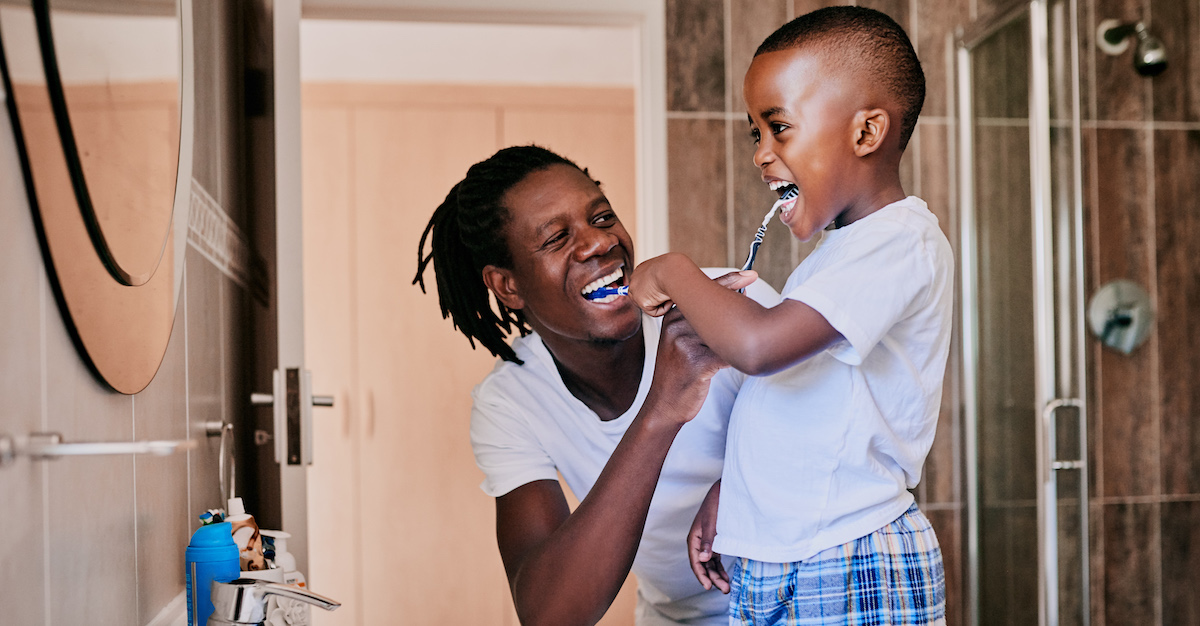 Brushing and flossing your teeth will help to keep them clean and healthy. At our dental practice, we work with patients throughout the Virginia area to provide practical help and guidance in managing your at-home dental hygiene routine. We offer routine check-ups, dental cleanings and a wide range of other procedures that can help you and your family look and feel your best every day.
Regular brushing can help keep your teeth whiter and your smile brighter. It can also eliminate many issues with bad breath and can help you to feel much more confident when meeting and greeting others. Taking the time to brush your teeth properly will also ensure that you will have many more years of beautiful smiles ahead of you.
Why Is Proper Brushing Important for All Dental Patients?
Most people learned to brush their teeth when they were children and have not reevaluated their brushing techniques since that time. In fact, many advances have been made in the best way to brush your teeth. The American Dental Association (ADA) has issued a number of recommendations that are designed to help in managing the health of your teeth and gums.
At Dental One Associates of Virginia, we offer comprehensive dental services at affordable prices for patients seeking the right dental care in Virginia. We know that many people might not have access to affordable dental care, so we thought it prudent to also provides tips and guidelines for brushing and flossing correctly. That way, even if you can't make it in to see a dentist soon, you have some actionable practices you can use to take care of your dental health in the meantime.
Plaque and Its Effects on Teeth and Gums
One of the biggest threats to your teeth and gums is plaque. This sticky clear or white substance is created when bacteria break down sweet or starchy foods and drinks inside your mouth. The resulting plaque is acidic and can cause real damage to the enamel of teeth. Some of the most serious effects of plaque on teeth and gums include the following:
Increased risk of cavities and tooth decay
Bad breath caused by plaque deposits
Tartar buildup around the gumline or between teeth
Gingivitis and gum disease
Gum disease is a very serious condition that has been linked to tooth loss, diabetes, pneumonia, heart problems and strokes. In the early stages, it may cause bleeding or swelling of the gums. This first stage of gum disease is called gingivitis. Left untreated, gum disease can cause issues for your physical and dental health. Proper brushing is one of the most practical ways to slow the progress of gum disease and to keep it from affecting your everyday life.
Brushing Habits for Healthy Teeth
The ADA recommends the following steps for brushing your teeth and removing plaque:
If you are able to do so, brushing your teeth after eating or drinking meals or snacks will remove the food debris that bacteria consume to make plaque. This can help you to prevent cavities and can reduce the effects of plaque on your teeth.
According to ADA guidelines, you should brush your teeth at least twice each day for two minutes or more each time. One method for ensuring that you brush for at least two minutes is to set a timer and continue until it goes off. Another way to manage your tooth brushing activities is to divide your teeth into four equal parts and to brush each of these areas for at least 30 seconds.
Brushing your tongue will also provide added protection against the effects of plaque and bacteria on your mouth.
Flossing and brushing can be done in any order. Both are necessary, however, to keep plaque under control and to eliminate it from between teeth as well as from the front and back of your teeth.
Using circular motions to brush your teeth is much better than simply going up and down with your toothbrush. A circular pattern will remove more plaque and will allow the toothbrush bristles to reach more effectively between teeth.
Choosing a soft-bristle toothbrush is recommended by the ADA to prevent unnecessary wear and tear on the enamel of your teeth. You should also select a toothpaste that is ADA-approved and that contains fluoride for yourself and your children.
Rinsing your mouth completely with lots of cold water will flush out any remaining particles of food and plaque that remain after brushing. You should rinse your mouth at least three times for best results.
Cleaning and rinsing your toothbrush and setting it in an open space to air dry is essential to prevent bacteria from building up between bristles.
Visiting our dental office twice a year for cleaning and dental exams will also provide added support in keeping your teeth strong and healthy. Our dentists will examine your teeth and provide you with recommendations on brushing, flossing and teeth cleaning that will help you to look and feel your best every day. At Dental One Associates of Virginia, we work hard to keep your costs low and to provide you with the best care for your teeth in the Virginia area. Our team is committed to the best and most affordable dental care for our patients.
Brushing Your Way to Healthier Teeth and Gums
Brushing and flossing teeth are parts of an essential process for maintaining proper oral health. Proper oral health is also directly tied to good overall physical health. We hope the recommendations above provided added guidance and information. If you or your family are looking for quality dental care in Virginia, our office is ready to take on the challenges of serving your dental care needs. Our dentists offer caring and nonjudgmental treatments for patients of all ages. To learn more or to schedule an appointment, give us a call today. We are here to serve you now and in the future.