More Than a Mouthful About Dentures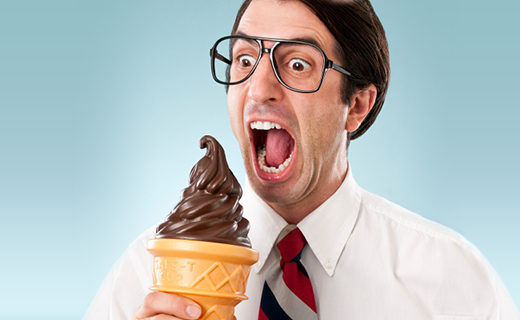 If you're living with missing teeth, then you're missing out on the many benefits of dentures. These replacements for missing teeth allow you to look younger, appear more attractive, maintain your dental health, talk better, eat easier, and feel good about your smile. Today, there are a many types of affordable quality dentures that can give you these priceless benefits of comfort and confidence.
First of all, you should know that there are two types of dentures. The first is called complete dentures and these are used when all of your teeth have been lost or will be removed. These can be either conventional or immediate. Conventional dentures are made after the remaining teeth have been removed and the gums have healed, so they aren't ready to wear until eight to 12 weeks after removal. Immediate dentures are made in advance and are ready for use as soon as the teeth are removed. While the advantage of immediate dentures is not having to spend time without teeth, the disadvantage is that they need more adjustments for proper fit since they are worn during the healing process when the mouth is likely to change.
The other kind is partial dentures, which are ideal when some of your natural teeth remain. These partial dentures fill in the spaces caused by missing teeth for a more attractive appearance, greater comfort, better speech, ease with chewing, and much more self-confidence. They also prevent other teeth from shifting and provide support to your jaw and facial muscles. Commonly called bridges, these partial dentures can be either fixed or removable. A fixed bridge is a set of replacement teeth that is cemented or bonded into place and can only be removed by a dentist. In contrast, a removable bridge is a set of teeth that is attached to a plastic base with a metal framework that holds it in place for easy removal and a good fit. While fixed bridges don't demand the daily cleaning of removable bridges and may feel more stable in the mouth, fixed bridges are also more expensive. Talk to a dentist in Virginia to find the choice that's right for you.
Luckily, most dental insurance providers cover some or all of the cost of dentures. But if you don't have any coverage, find an affordable dentist who can develop a payment option for you.
Dentures can make a big improvement in your life, but it can take a little time to get used to them. They may feel odd or loose for the few weeks as your muscles get accustomed to holding them in place. It may also take some practice to become completely comfortable with inserting and removing them.
You may find that eating with dentures seems strange at first, but just start with soft foods and chew slowly with both sides of your mouth. As eating gets easier, keep adding other foods and you'll soon be back to your normal diet. And while it may be hard to pronounce certain words in the beginning, if you practice saying those difficult words you will soon be able to say everything with ease.
Still, these minor issues are simply part of the adjustment process and you'll soon be comfortable and confident with your new dentures.
To learn more about dentures from an affordable dentist in Virginia, call Dental One Associates of Virginia today at or make an appointment. 
Dental One Associates offers affordable family dentistry and gentle, compassionate dental care in Virginia. With 4 affiliated practices throughout Virginia, our offices are conveniently located with extended hours to meet your needs. At Dental One Associates of Virginia, we provide most dental services, from basic preventative care and general dentistry to specialized procedures and complete dental reconstruction. We accept most dental insurance plans and offer affordable financial solutions for any budget. Patient satisfaction is our top priority and we strive to provide the exceptional, affordable dental care and personal touch that lead to lasting relationships. A smiling patient is our greatest reward and we look forward to keeping those smiles healthy, beautiful, and bright. Discover an affordable dentist who truly cares at Dental One Associates of Virginia.