Kid-Friendly Foods for Healthy Teeth and Gums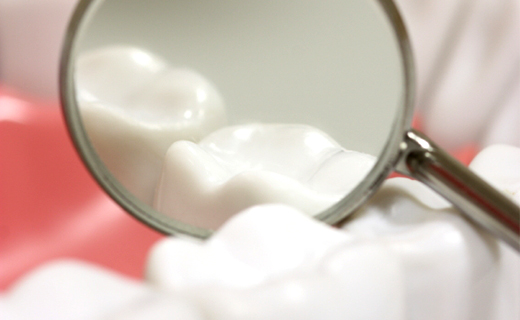 A balanced diet is important to your child's health for many reasons, including healthy teeth and gums. Aside from daily brushing and flossing and routine visits to your dentist in Virginia, your child's diet substantially impacts their oral health. Excess sugars and starchy carbohydrates promote the growth of disease-causing bacteria, plaque, and tartar buildup. However, a diet rich in fruits, vegetables, low-fat dairy, and lean proteins can help protect your child's teeth and instill dental care habits that will give them a bright, shiny smile for a lifetime. Try these tips for promoting healthy eating habits and good dental care in your kids, then see what recipes you can come up with using the list of "20 Teeth-Friendly Foods."
Be a role model of health and good dental care. As a parent, you know how impressionable kids can be; they mimic everything you say and everything you do. That means that you are their role model for establishing good dental care habits and eating a diet that supports healthy teeth and gums. You already know that certain foods are ideal for overall health, but did you know these same foods are the best for keeping bacteria and tartar buildup low? Instead of sugary snacks that can cause cavities, get creative with healthy snacks that fight tooth decay, including yogurt, cheese, fruits, and vegetables. And, of course, don't forget about the importance of daily dental care habits. If you brush and floss after meals and snacks, your kids will, too.
Get your kids involved. Talk to your kids about why certain foods are imperative to a healthy diet. Explain the health benefits of varying food intake and how to decide which food is the best choice and why. Teach your children to read a nutrition facts label, checking for calories, fats, and sugar content can protect their health from teeth to toes. Take them with you to the grocery store and put their new skills into practice. These types of activities will instill habits that will ensure a lifetime of health and award-winning dental check-ups from your dentist in Virginia!
Prepare nutritious meals. Healthy meals are just as important as healthy snacks. Plan meals using a variety of foods. The more varied your diet, the greater exposure you and your family will have to a broad range of nutrients and antioxidants that can help protect your teeth and gums from disease and decay.
Part of being a kid is enjoying a few sweets now and then, but ensuring that most meals and snacks are healthy, teeth-friendly foods will improve outcomes throughout your child's life. Instilling good eating habits, along with a daily dental care routine and regular visit to your family dentistry experts are the key to good oral health for a lifetime.
Use this list of delicious, nutrient-rich foods, ideal for happy, healthy teeth and creating fun meals and snacks for the whole family:
20 Teeth-Friendly Foods
Fresh Fruit
Melons
Pears
Oranges
Berries
Pineapple
Raw Vegetables
Carrots
Celery
Cucumbers
Broccoli
Grains
Whole-grain bread
Pretzels (unsalted or low-salt)
Cereals (unsweetened)
Plain bagels
Nuts & Seeds
Pumpkin seeds (unsalted or low-salt)
Sunflower seeds (unsalted or low-salt)
Nuts (unsalted or low-salt)  
Protein Sources
Baked chicken or turkey
Peanut butter (unsalted or low-salt)
Dairy
Cottage cheese (low or non-fat)
Yogurt (low or non-fat)
To learn more about family dentistry from an affordable dentist in Virginia, call Dental One Associates of Virginia today at or make an appointment.
Dental One Associates offers affordable family dentistry and gentle, compassionate dental care in Virginia. With 4 affiliated practices throughout Virginia, our offices are conveniently located with extended hours to meet your needs. At Dental One Associates of Virginia, we provide most dental services, from basic preventative care and general dentistry to specialized procedures and complete dental reconstruction. We accept most dental insurance plans and offer affordable financial solutions for any budget. Patient satisfaction is our top priority and we strive to provide the exceptional, affordable dental care and personal touch that lead to lasting relationships. A smiling patient is our greatest reward and we look forward to keeping those smiles healthy, beautiful, and bright. Discover an affordable dentist who truly cares at Dental One Associates of Virginia.