Implants and Dental Dentures – Explore Your Tooth Replacement Options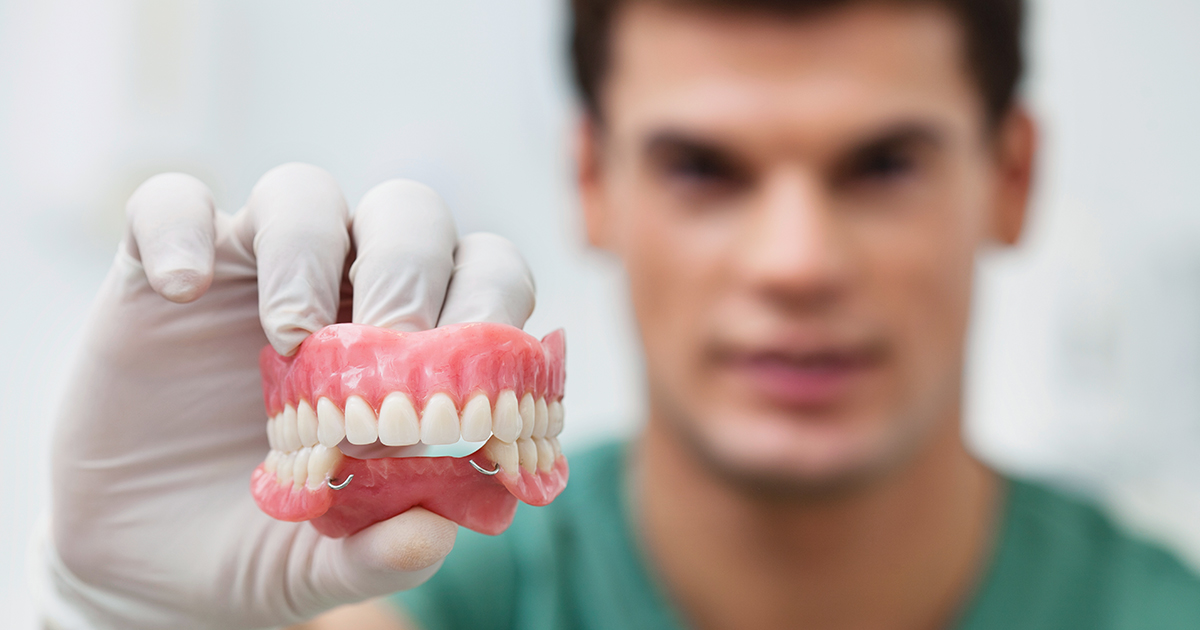 Losing some or all of your teeth can be devastating. Even the loss of a single tooth can impair your ability to smile without embarrassment. When you've lost several teeth, you may not be able to speak normally or chew certain foods. For many years, dentists have replaced missing teeth with full or partial dentures. While these appliances are functional and help many people regain their confidence, more advanced options like dental implants are available today. When choosing between the two, it's wise to compare their benefits carefully.
How do the Best Dentures Compare with Implants?
Several types of affordable quality dentures are available to replace missing teeth. Partial dentures are recommended when several teeth are missing on either side of the jaw. They can be removed from the mouth and are typically worn during the day and stored in water at night. Partial dentures rely on remaining natural teeth for support. Full dentures are used when every tooth on the lower or upper jaw is missing. Complete dentures replace all teeth on both the upper and lower jaw. Dentures have been available for many years, and they are still used regularly today. However, many denture wearers are not happy with some of the common problems associated with dental dentures including loss of the ability to taste foods properly, mouth sores, and clicking noises.
When to Consider Dental Implants
When it comes to convenience, appearance, and functionality, even the best dentures have trouble competing with dental implants. Made from titanium, the implant device looks similar to a screw. It is placed surgically into the jawbone, and then topped with a natural-looking crown. As the implants heal, they bond with the jaw, preventing bone loss in the area. The versatility of implants allows them to be used to replace single teeth or to act as anchors for bridges and dental dentures.
Choosing between Implants and Affordable Quality Dentures
Complete removable dentures are still an excellent treatment option for anyone who cannot afford the higher cost of implants or who has medical problems that would interfere with implant placement. However, dentures supported by implants are more stable and lead to fewer problems with comfort and diminished taste. Ultimately, the decision to choose either option is up to you, with help and advice from your dentist or prosthodontist. For the best results, consult a dentist who has surgical implant experience to discuss whether affordable quality dentures or dental implants are best for you.
To get the dental care you deserve from an affordable dentist in Virginia, call Dental One Associates of Virginia today at or make an appointment.
Dental One Associates offers affordable family dentistry and gentle, compassionate dental care in Virginia. With 6 affiliated practices throughout Virginia, our offices are conveniently located with extended hours to meet your needs. At Dental One Associates of Virginia, we provide most dental services, from basic preventative care and general dentistry to specialized procedures and complete dental reconstruction. We accept most dental insurance plans and offer affordable financial solutions for any budget. Patient satisfaction is our top priority and we strive to provide the exceptional, affordable dental care and personal touch that lead to lasting relationships. A smiling patient is our greatest reward and we look forward to keeping those smiles healthy, beautiful, and bright. Discover an affordable dentist who truly cares at Dental One Associates of Virginia.