Getting Wise to Wisdom Teeth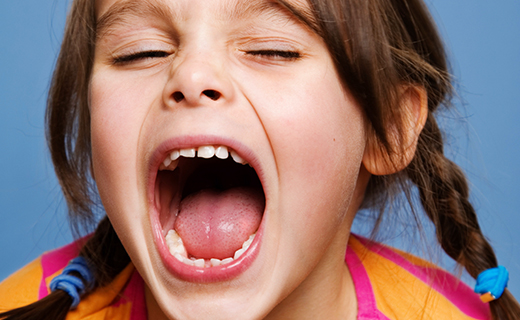 As the final set of molars to develop in your mouth, the wisdom teeth represent a signpost along the road to adulthood. Typically making their appearance between the late teen years and the early twenties, these teeth are widely known in popular culture for being nothing but trouble. While there are certainly those who suffer no ill effects from the development of wisdom teeth, far more are likely to end up needing wisdom teeth removal. Fortunately, the process need not be something to fear.
When wisdom teeth develop properly, fit in well with neighboring teeth, exhibit no signs of disease or cavities, and present no wisdom teeth pain, removal is unnecessary. The teeth will still require ongoing X-ray monitoring, routine cleanings, and regular exams, just to make certain that no problems arise down the road that could point toward a need for wisdom teeth removal.
However, in the case of impacted wisdom teeth, things get a little more complicated. Impacted wisdom teeth are ones that do not erupt through the surface of the gums, simply due to a lack of sufficient room. Roughly 9 out of 10 individuals have one or more impacted wisdom teeth.
Impacted wisdom teeth are worrisome because they have the potential to harm adjacent teeth and to acquire dangerous infections. Given their typically awkward positioning in the mouth, they also tend to attract bacterial buildup that is not easy to remove. Bacteria that enter the bloodstream can cause serious damage to the heart and kidneys or lead to the development of tumors that harm the jawbone and neighboring nerves.
Surgical wisdom teeth removal is generally indicated whenever cavities are present in the teeth that cannot be conventionally addressed, when cysts or tumors have developed, when wisdom teeth pain becomes significant, or when neighboring teeth begin to sustain damage. When in doubt about the status, placement or condition of your wisdom teeth, be sure to consult with your dentist immediately.
To learn about our family dentistry practice in Virginia, call Dental One Associates of Virginia today at or make an appointment.
Dental One Associates offers affordable family dentistry and gentle, compassionate dental care in Virginia. With 5 affiliated practices throughout Virginia, our offices are conveniently located with extended hours to meet your needs. At Dental One Associates of Virginia, we provide most dental services, from basic preventative care and general dentistry to specialized procedures and complete dental reconstruction. We accept most dental insurance plans and offer affordable financial solutions for any budget. Patient satisfaction is our top priority and we strive to provide the exceptional, affordable dental care and personal touch that lead to lasting relationships. A smiling patient is our greatest reward and we look forward to keeping those smiles healthy, beautiful, and bright. Discover an affordable dentist who truly cares at Dental One Associates of Virginia.