Posted under:
General
Posted on: June 9, 2020
Emergency Dental Care Near Virginia Is Just a Phone Call Away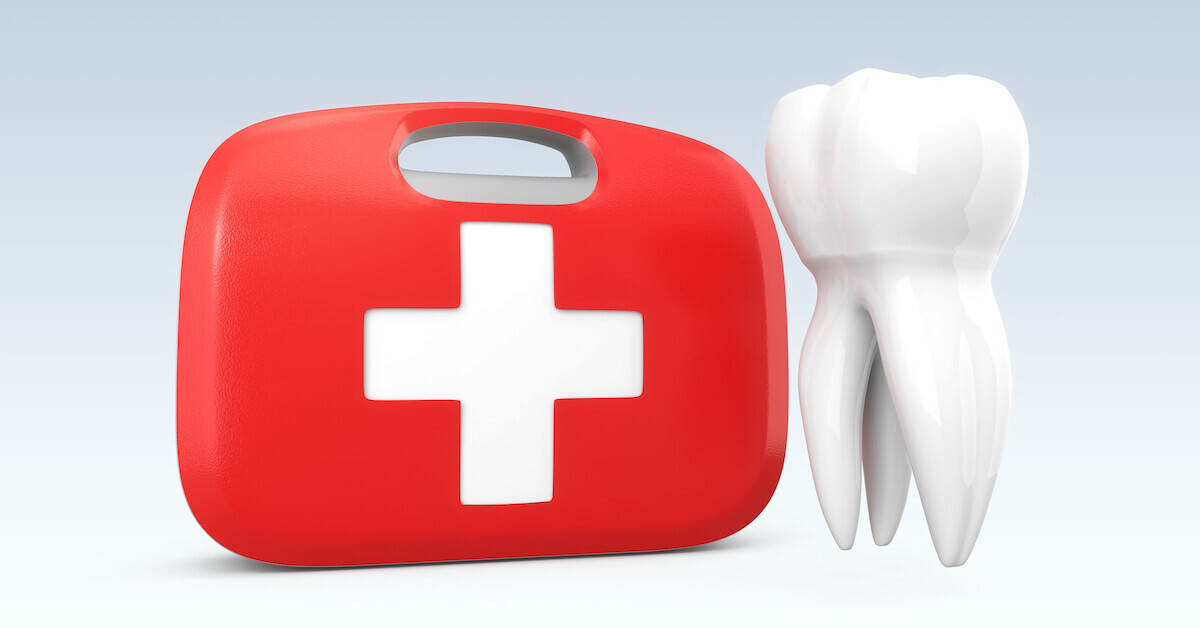 A broken tooth or painful abscess is a serious oral health issue since both can cause severe pain and other serious complications. These types of issues require prompt treatment to alleviate pain and prevent long-term tooth damage. We offer affordable emergency dentistry performed by experienced professionals in a state-of-the-art clinic.
What Are the Advantages of Going to an Emergency Dental Clinic?
A primary care dentist is the right choice for routine dental care. Most dentists even reserve time in their schedules to accommodate patients with emergency dental issues. If you need emergency dental care near Virginia on a weekend or holiday, an emergency clinic is often your only option for treatment without an appointment. In addition to offering quality dental care, these emergency clinics have the advantage of shorter wait times and affordable prices.
What Are Signs That I Need to Find Emergency Dental Care Near Virginia?
Certain urgent dental issues may not be readily apparent; however, most cause obvious symptoms, such as pain, swelling, bleeding, or visible tooth damage. Getting help quickly is essential for alleviating your pain and preventing permanent tooth loss. If you are unsure if your issue is an emergency, contact a dentist as soon as possible for guidance.
When Should I Go to a Walk-In Dental Clinic for a Toothache?
Toothaches are a sign that the tooth structure or gum tissue is infected or damaged in some way and should never be ignored.
Cracked or Fractured Teeth
If you develop tooth pain or sensitivity to temperature or pressure, especially after biting into something hard or an injury to the face, you may have a fractured tooth. Even a small crack that is barely visible on an X-ray can cause intermittent discomfort.
Tooth or Gum Infections
Painful abscesses, drainage from the tooth and gum, fever, swollen lymph nodes, and nausea and vomiting are common symptoms of a bacterial infection. If not treated quickly, the infection can attack the surrounding bones and tissues, which can be life-threatening.
Cavities
If you notice damaged areas on the surface of a tooth, along with sharp pain when eating or drinking, you may have a cavity. A dentist can remove the damaged portion of the tooth and reinforce it with a filling or crown.
Root Canal Infections
It is possible for a tooth to remain functional and healthy for many years following a root canal. In rare instances, however, bacteria can get inside the tooth and cause a painful infection.
Teeth Grinding or Clenching
Bruxism is the medical term for grinding your teeth while you sleep. The force exerted while grinding or clenching your teeth can cause chips, cracks, and eventually damage the enamel.
Sinus Infections
It is common to experience a toothache, especially in the rear of the upper arch, during a severe sinus infection.
Gingival Recession
Periodontal disease and even genetics can cause gingival recession and expose the delicate roots of the teeth. This can lead to increased sensitivity and even tooth loss if not treated.
Worn Tooth Enamel
When the tooth enamel is damaged by bruxism, frequent consumption of acidic foods, and excessive vomiting, you may experience an increase in tooth sensitivity.
When Does a Damaged Tooth Require Getting Emergency Dental Care Near Virginia?
Chipping a tooth during a fall or having a tooth knocked out while playing sports or during a bicycle accident are examples of common dental emergencies. Young children are particularly likely to experience a traumatic dental emergency. Roughly one-third of children can expect to experience a damaged primary tooth, and up to 20% of 12-year-olds will have a permanent tooth damaged in some way. If you contact an emergency dentist within 30 minutes of the incident, it may be possible to save and restore a chipped, cracked, or knocked-out tooth. Call us before coming to the office for advice on handling and preserving the tooth until it can be assessed by the dentist. If the tooth is too damaged to save, we can provide an affordable crown or implant.
Should I See a Dentist for Emergency Services If I Have a Lost or Damaged Dental Restoration?
Missing or damaged dental restorations should be repaired or replaced as quickly as possible to prevent further damage to the tooth. In most cases, over-the-counter pain relievers are effective in minimizing the discomfort until you can get in for a consultation. Even if you are not experiencing any discomfort, our dentist may recommend using dental cement or adhesive to hold the restoration in place and protect the tooth until it can be repaired.
Can the Emergency Room Treat a Dental Emergency?
An ER physician has the training and resources to diagnose and treat most complications related to traumatic injuries; however, they are not qualified to perform dental procedures. Only a dentist can perform the type of emergency dental procedures needed to preserve or restore diseased or damaged teeth. You should go to a hospital emergency room, however, for situations involving significant trauma to the face or head since surgery and other life-saving procedures may be required. Severe infections, such as an abscess that has spread to the surrounding tissues and bone, are also best treated in a hospital setting. Radiating or worsening pain, fever, and swollen lymph nodes in the neck and jaw indicate that an infection could be spreading and that you may need antibiotics. It is still important to follow up with your dentist afterward to determine if you need advanced dental procedures to restore and preserve your teeth.
Dental emergencies require quick action. If you or a loved one needs emergency dental care near Virginia, your local Dental Care Alliance practice is ready to help. From providing the latest emergency dental treatments to creating a welcoming environment for all of our patients, our team is dedicated to providing affordable, professional patient care. Call today for more information on our emergency dental services or to schedule an appointment.