Don't Be Sensitive About Tooth Sensitivity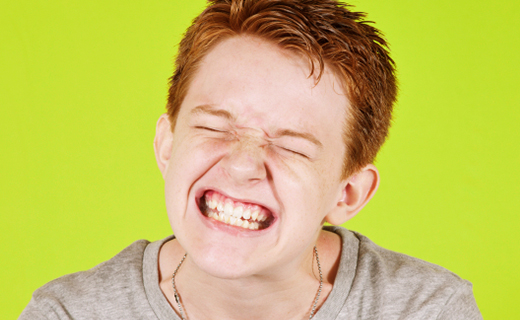 Sensitive teeth and gums are a sore subject, but you don't have to be in pain. The trouble is caused by the wearing away of tooth enamel, which exposes the tooth's tender root. But it can also result from a cracked tooth, a chipped tooth, a cavity, or a harsh dental procedure. Then you feel a stinging sensation when brushing, flossing, eating, drinking, or when anything touches the tender tooth.
Tooth sensitivity is a very common dental care problem and there are many ways to treat this trouble. First, you should schedule a visit with an expert in family dentistry who knows how to help sensitive teeth. Then you can figure out the right relief, which may include some of these proven dental care practices.
Toughen Teeth with Fluoride – Fluoride can strengthen sensitive spots on your teeth and alleviate the ache of sensitivity.
Discover Desensitizing Toothpaste – Today, toothpastes for sensitivity have become very popular because they block the stinging and sharp sensations felt from sensitive teeth.
Get to the Root of the Problem – Some sensitivity is cause by receding gums that leave the tooth's root exposed and prone to pain. But applying a sealant over the tooth's tender root can provide a protective cover.
Ask About a Root Canal – While it may seem strange to ask for a root canal, the dental procedure can treat problems in the tooth's tender center to help reduce sensitivity.
Along with treating the root cause of your sensitive teeth and gums, you can stop the sensitivity from sneaking up again by brushing your teeth with a soft-bristled brush, flossing with a gentle touch, and limiting highly acidic foods. By showing your teeth some special dental care, you can prevent sensitivity from striking and stinging again.
To get the dental care you deserve from an affordable dentist in Virginia, call Dental One Associates of Virginia today at or make an appointment.
Dental One Associates offers affordable family dentistry and gentle, compassionate dental care in Virginia. With 5 affiliated practices throughout Virginia, our offices are conveniently located with extended hours to meet your needs. At Dental One Associates of Virginia, we provide most dental services, from basic preventative care and general dentistry to specialized procedures and complete dental reconstruction. We accept most dental insurance plans and offer affordable financial solutions for any budget. Patient satisfaction is our top priority and we strive to provide the exceptional, affordable dental care and personal touch that lead to lasting relationships. A smiling patient is our greatest reward and we look forward to keeping those smiles healthy, beautiful, and bright. Discover an affordable dentist who truly cares at Dental One Associates of Virginia.