Posted under:
General
Posted on: April 29, 2016
Diet Dos after Oral Surgery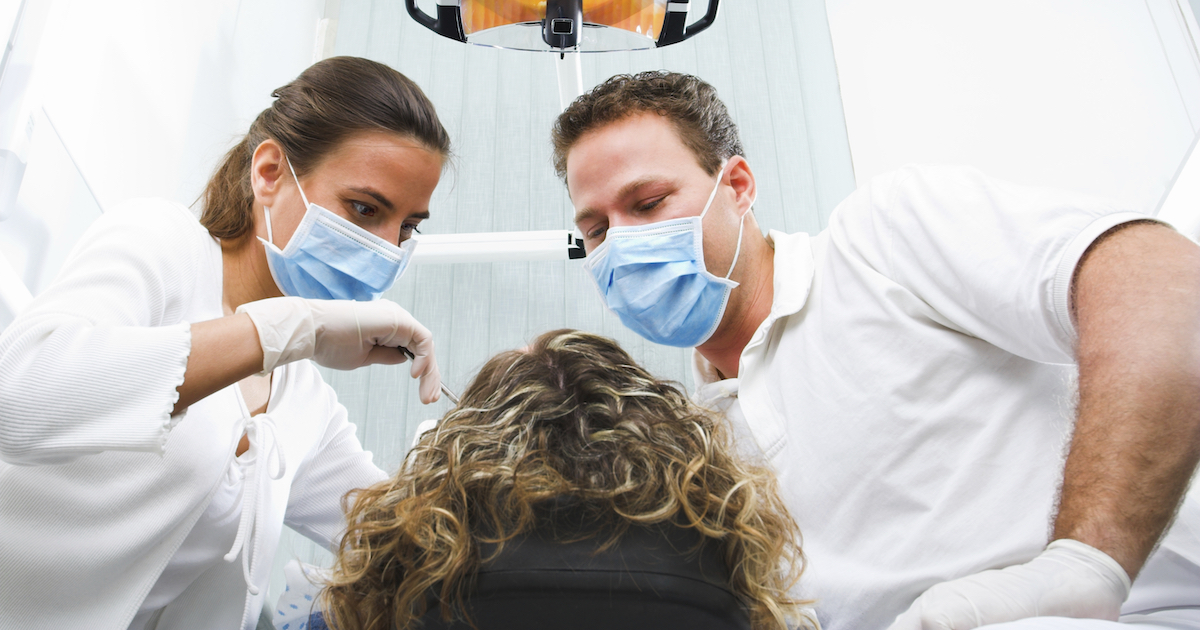 If you're having oral surgery, the recovery process is as important as the procedure. Luckily, affordable dental care experts recommend which foods and drinks to choose to speed along your recovery.
Lean toward Lean Protein
Did you know that proteins are essential to your body's healthy function? That's why oral surgeons recommend that you pack in plenty of protein after oral surgery to help you heal much faster. There are numerous protein sources, but affordable dental care experts advise choosing proteins that are low in fat, salt, sugar, and preservatives. And if you're concerned about the cost of lean meats, consider some vegetarian protein sources as an affordable dental care option. And after oral surgery, your dentist in Virginia may also recommend staying away from spices and softening firm meats in the blender to avoid disrupting healing. Using these guidelines, these are the top lean proteins to eat after oral surgery:
Turkey
Chicken
Lean beef
Fish
Shellfish
Scrambled eggs
Tofu
Beans
Nut butters
Get a Dose of Dairy
Oral surgeons have long considered dairy foods to be the best foods for dental healing and health. That's because dairy foods have calcium, vitamins, and minerals that build strong teeth and bones. And studies continue to show how dairy foods contribute to strong, healthy teeth. While numerous dairy foods are considered to be soft foods, oral surgeons agree that these are the best after oral surgery:
Skim milk
Cottage cheese
Ricotta cheese
Non-fat, low-fat, and unsweetened yogurts
Yogurt-based smoothies
Sip Smarter Drinks
After oral surgery, its important to keep your fluid levels high to help you heal properly, avoid dehydration, keep your mouth moist, and wash away food particles and plaque that can cause dental damage. But you need to choose the right types of liquids. To promote dental health and healing after oral surgery, your dentist in Virginia would advise that you pick the following drinks first:
Water
Vegetable juices
Fruit juices diluted with water to lower sugar
Caffeine-free tea
To learn about our family dentistry practice in Virginia, call Dental One Associates of Virginia today at or make an appointment.
Dental One Associates offers affordable family dentistry and gentle, compassionate dental care in Virginia. With 6 affiliated practices throughout Virginia, our offices are conveniently located with extended hours to meet your needs. At Dental One Associates of Virginia, we provide most dental services, from basic preventative care and general dentistry to specialized procedures and complete dental reconstruction. We accept most dental insurance plans and offer affordable financial solutions for any budget. Patient satisfaction is our top priority and we strive to provide the exceptional, affordable dental care and personal touch that lead to lasting relationships. A smiling patient is our greatest reward and we look forward to keeping those smiles healthy, beautiful, and bright. Discover an affordable dentist who truly cares at Dental One Associates of Virginia.