Critical Facts About Gum Disease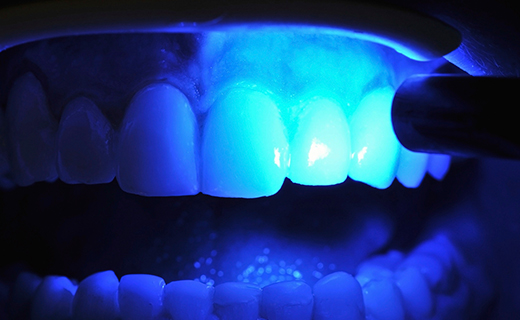 While everyone has been warned about the dangers of tooth decay and reminded of the need to brush and floss on a regular basis, not enough people are aware of the facts surrounding gum disease, also known as periodontal disease. When gum disease is left untreated, there is a significantly increased risk of tooth loss, as well as a host of dangerous health conditions. For that reason, you owe it to yourself to take the time to learn more about the symptoms of gum disease.
Gingivitis represents the least severe type of periodontal disease you can have. Gingivitis symptoms include redness, swelling, and bleeding gums, especially when you brush. When gum disease is still in this mildest of forms, discomfort is generally absent or minimal. Poor oral hygiene habits are frequently the cause of gingivitis, and contributing factors include diabetes, aging, smoking, systemic illness, poor nutrition, pregnancy, and substance abuse. The good news is that the condition can actually be reversed with an improved home dental care regimen and the help of an affordable dentist in Virginia.
Gingivitis that is not properly treated can progress to become periodontitis. Over time, plaque has the ability to spread beneath the gum line, and the toxins it produces cause irritation. Chronic inflammatory responses occur that cause the bone and tissue beneath the teeth to degrade. The teeth and gums increasingly separate from one another, infection sets in, and even more supporting tissue and bone gets destroyed. With the passage of additional time, the teeth may loosen and require removal.
Several distinct types of periodontitis exist, and your risk of developing any particular one of them depends on several factors. Aggressive periodontitis typically presents itself in patients who are generally healthy, and it is characterized by rapid loss of attachment and destruction of bone. Chronic periodontitis is the most common type of periodontitis in adults and is noted for inflammation of supporting tissues and slow progression of attachment loss. Periodontitis can also be a product of a systemic disease such as respiratory disease, a heart ailment, or diabetes. Necrotizing periodontal disease is marked by the death of periodontal ligaments, gum tissues, and bone, and is most common in those with suppressed immune systems.
Part of a thorough and appropriate dental care regimen involves making regular appointments with an affordable dentist in Virginia. By doing this, you have the ability to remain vigilant when it comes to the warning signs of periodontal disease and to pursue effective treatment in a timely manner.
To get the dental care you deserve from an affordable dentist in Virginia, call Dental One Associates of Virginia today at or make an appointment.
Dental One Associates offers affordable family dentistry and gentle, compassionate dental care in Virginia. With 4 affiliated practices throughout Virginia, our offices are conveniently located with extended hours to meet your needs. At Dental One Associates of Virginia, we provide most dental services, from basic preventative care and general dentistry to specialized procedures and complete dental reconstruction. We accept most dental insurance plans and offer affordable financial solutions for any budget. Patient satisfaction is our top priority and we strive to provide the exceptional, affordable dental care and personal touch that lead to lasting relationships. A smiling patient is our greatest reward and we look forward to keeping those smiles healthy, beautiful, and bright. Discover an affordable dentist who truly cares at Dental One Associates of Virginia.