Posted under:
General
Posted on: September 29, 2020
Are Dental Implants Right for You?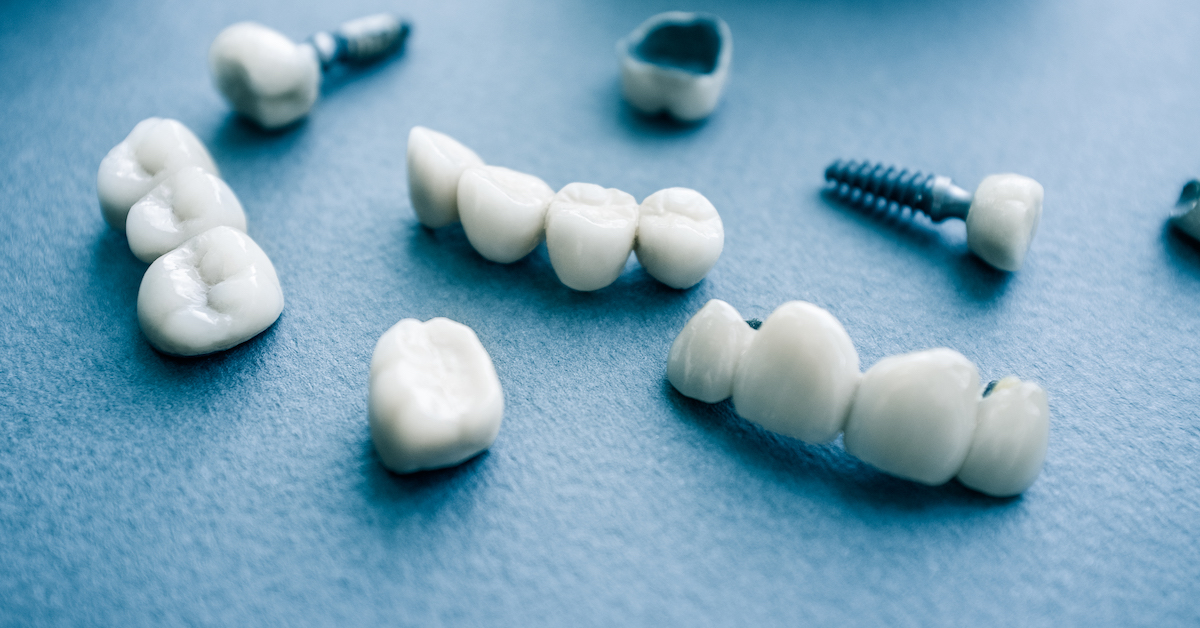 Are Dental Implants a Good Choice for Me?
If you're missing one or more teeth or you have any that are badly damaged and then dental implants may be the answer for regaining a beautiful smile. The CDC reports that more than half of adults between 20 and 64 are missing at least one tooth and of those who are over 65, nearly one-fifth are missing all their teeth.
Regardless of whether teeth are missing because of trauma or decay, implants can help, and your dentist can determine if they're feasible for you. Generally, if you're in good overall health, and you have healthy gums and enough bone to support the implant, then you'll be a good candidate for implants.
What's Meant by Dental Implants?
Implants are custom-made appliances that match the color, shape, and size of your natural teeth, so they don't look artificial. They're permanently implanted into your jawbone and don't need to be removed for cleaning or maintenance. Two types of implants are available:
Endosteal implants, which are inserted in the jawbone
Subperiosteal implants, which are installed underneath the gum tissue
A dental implant consists of three parts:
Post: The post, or body, of your implant is made from lightweight titanium, which is very strong. It also has a low rejection rate, so your body should accept it through a process known as osseointegration. The post is surgically inserted into your jawbone and becomes the base for your crown.
Abutment: This is a connector that anchors your crown to the post and is installed after the post has fused to your jawbone through osseointegration.
Crown: Also called a prosthesis, the crown is the visible part of the artificial tooth, and its placement is the final step of the implant process.
Why Do Dental Implants Work?
Dental implants are structured like your natural teeth and have a root and a crown. The root, which is the post, gets integrated into the bone, so it's permanently affixed. The crown is permanently attached to the post via the abutment, so you never have to worry about your implant slipping or falling out when you're eating or speaking. When performed by a qualified oral surgeon, implant surgery is one of the safest dental procedures you can have.
What Happens During Implant Surgery?
Installing an implant requires multiple appointments over the course of several months, which includes allowing time for your gums to heal between procedures. Although your own process may be slightly different due to your unique needs, you can generally expect the following when you're getting implants:
Your surgeon will extract damaged teeth during your initial appointment and may perform additional procedures
The site will be prepared for surgery
A bone graft will be performed if it's needed
Your surgeon will implant the body, which is the titanium post
You'll wait for the healing and growth of the jawbone
Once you've healed, your abutment will be installed
Finally, your crowns will be attached
The time required for the entire implant process will depend on the number of procedures you need and how rapidly your body heals.
Is Bone Grafting Necessary?
If you have strong jawbones, you shouldn't need a graft. However, if a minor graft is necessary, it can be done at the same time the post is installed. More extensive grafting requires additional appointments, which can span several months. Bone for the graft can be taken from other parts of your body or an artificial bone substitute can be used.
How Is the Implant Installed?
When your surgeon installs the post, they'll make an incision in your gum so the bone is exposed. Then, they'll drill a hole and insert the post in it. Over the next few months, the post will fuse to the bone through osseointegration. If you need a minor bone graft, it may be done during this part of the procedure.
How Is the Abutment Attached?
Once osseointegration has occurred, you'll return to our office to have the abutment attached. It's a minor procedure that's performed on an outpatient basis and you'll receive a local anesthetic. Your surgeon will once again make an incision in your gum around the base of the post and then affix the abutment to the post. Although some patients want the abutment attached during the installation of the body, most prefer to have it done as a separate procedure. It will take approximately two weeks for the gums to heal from the abutment procedure, after which you'll return to our office so we can take impressions of your teeth and gums. These impressions will be used to fabricate your crowns.
How Is the Crown Attached?
Once we receive your crowns, you'll return to our office for installation. If you've chosen removable crowns, they'll be in pink plastic gums that snap onto your abutment, and you'll be able to remove them for cleaning. If you've chosen permanently installed crowns, we'll make sure they fit comfortably and then permanently attach them to the abutment.
What Do I Need to Do After the Surgery?
Your surgeon will provide you with aftercare instructions and tips on minimizing any discomfort you may experience, and will provide pain medication as necessary. It's typical to have minor bleeding, swelling, bruising, and soreness after a dental procedure, so don't be alarmed at this. The symptoms shouldn't last for more than a few days. If they do, call our office.
Are There Drawbacks as Well as Benefits to Implants?
As with any procedure, there are drawbacks as well as benefits to the implant procedure. The primary drawback is the initial cost. Implants are expensive and the cost may not be covered by your dental insurance plan. If you need a replacement crown, your insurance may not pay for that either. Another drawback is that dental implants require surgery, which carries risks. You could have an adverse reaction to the anesthesia, suffer damage to the surrounding teeth and jaw, have nerve damage, or get an infection, and some people simply aren't good candidates for implant surgery. Implants also require patience and dedication, since the entire process can last for several months, they're not a quick solution for tooth replacement.
However, most patients who have implants feel that they made a better choice than dentures and are glad they got them. Since implants are permanently inserted into the jaw, they don't need to be replaced due to wear and tear or breakage. They require no additional care or maintenance beyond the good oral hygiene habits that you use for your natural teeth. With proper care, your implants can easily last a lifetime and they look just like your natural teeth.
Can My Local Dentist Install Implants?
The implant procedure requires extensive training, experience, and education in order to be done correctly, and most general dentists don't have the qualifications to install implants. If you're looking for an oral surgeon to install implants, make sure they're board-certified and willing to provide you with their qualifications. If they're not, then continue your search.
If you want implants or need any other dental procedure, then call our office for an appointment or use our convenient online booking tool to schedule your consultation. We strive to provide the best dental care possible to our patients, so contact us today. We look forward to working with you.